"Our customers are the most important element in the design process; we listen, observe, interpret, understand and deliver."
Andrew Whitelegg, CEO
Collaborating Australia wide
For over 25 years IA has been delivering interior design, architecture, security and risk management solutions to commercial, educational, government, health and hospitality sectors around Australia. Working with a collaborative network of national studios, we bring together a wealth of knowledge and experience in the interior design and architectural industry.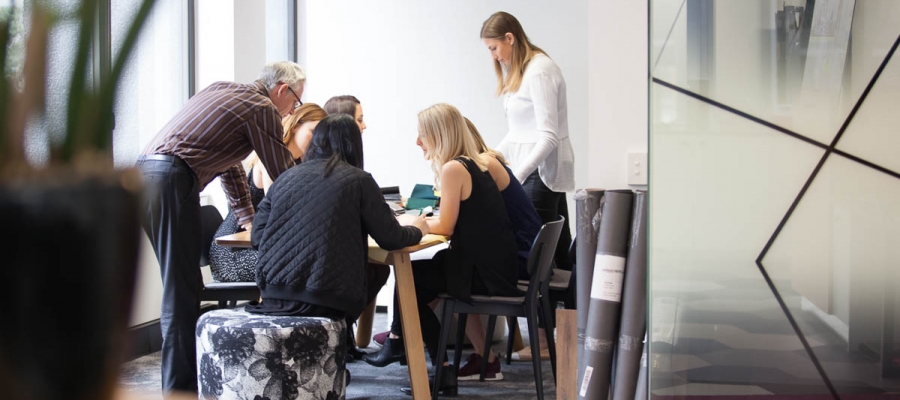 Our design process is experience-driven
The key to this success lies in understanding our clients' visions, expectations and needs, before applying our rigorous and creative design process. We take a pragmatic approach to understanding the competing issues of time, cost and quality, with the ultimate aim of creating a design that exceed our clients' expectations.
Interior Design is IA's core discipline. Our team has delivered over 5 million square metres of workplace and commercial fitout projects over the past 25 years.
Our core areas of expertise
We design for the 21st century
Sustainability
IA incorporates into each one of its designs, elements that significantly reduce or eliminate negative impact on the environment and its occupants
Wellbeing
IA strives to create designs that cultivate a positive, open and mentally healthy environment, increasing staff satisfaction and productivity, and reduced absenteeism.
Technology
Mobility in the workplace has created both challenges and opportunities in the workplace. IA has helped organisations transition to the new technological paradigm.